Reduced liquid seed is a mycelial mass that has been processed into a state suitable for inoculation.
[Reduced Liquid Sperm Characteristics]
Before shipping out the seed, a portion of the seed is test inoculated to evaluate the mushrooms that have developed. Only the seedlings with excellent results are shipped, reflecting the results of the pre-tests.
■Faster culture. The incubation period is shortened as a characteristic of general liquid seed fungi.
Faster growth. The characteristic of reduced type liquid seed fungi is that sprouting of enoki mushrooms is half a day to one day earlier. The growth period is shortened. By suppressing the shortening of the growing period by lowering the temperature, the harvest of enoki mushrooms will be increased.
■The compact size of the seed fungus makes it possible to transport the mushrooms to remote areas such as overseas.


*

Transportation must be in accordance with the laws of the importing and exporting countries.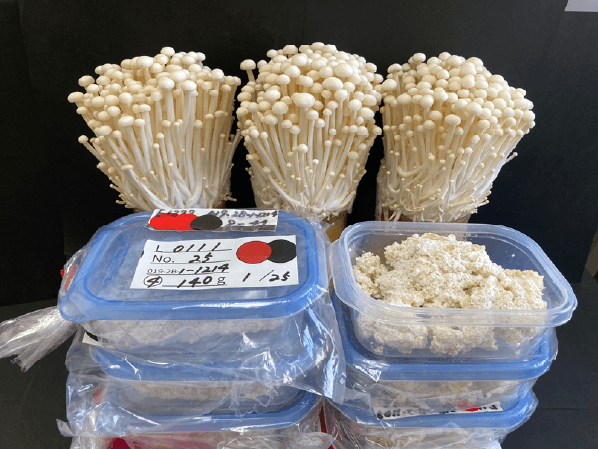 ■Reducing type liquid seed fungi can be used for various mushrooms.
Enoki mushroom, shiitake mushroom, beech mushroom, eringi mushroom, mushroom, etc.